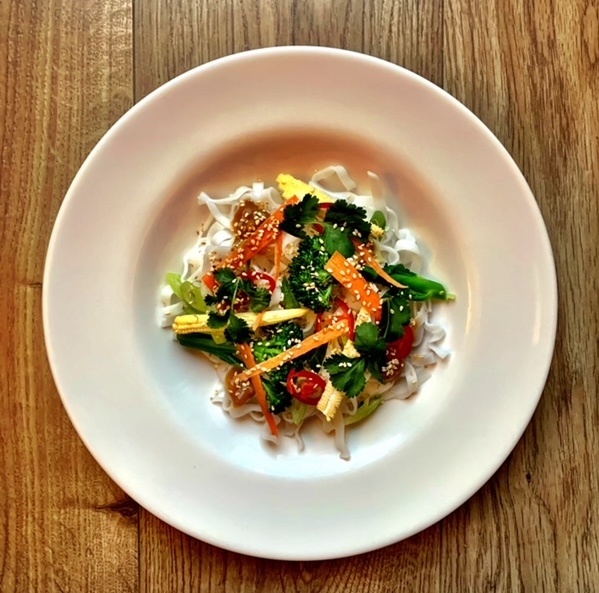 Vegetable Pad Thai
Moroccan spiced vegetable, apricots, preserved lemon, flaked almonds, coriander couscous.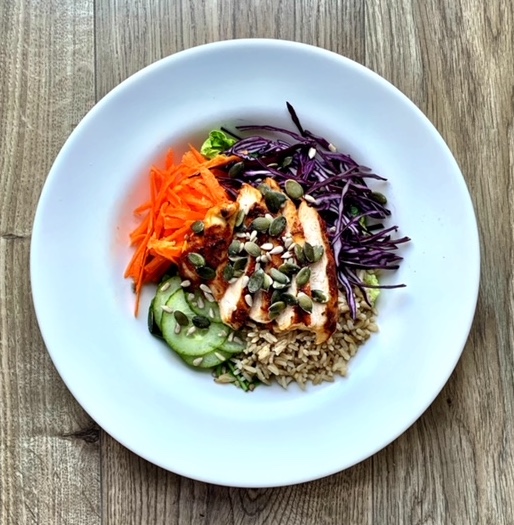 Harissa Chicken Salad
Grilled and Harissa marinated chicken salad, pickled cabbage and cucumber, roasted sweet potato, finished with yoghurt & dill dressing.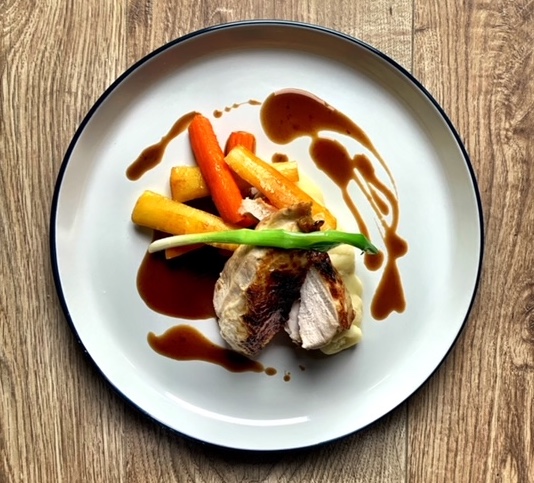 Classic Roast Chicken
Roast chicken, seasonal vegetables, mash & gravy.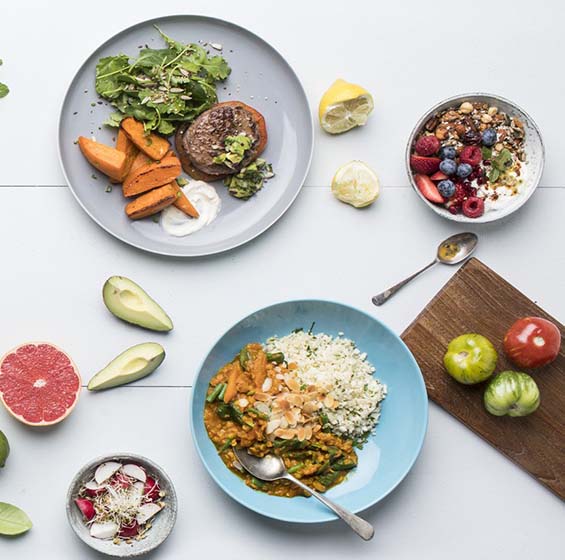 Barbeque Jerk Chicken
Caribbean-seasoned chicken supreme,served with a zesty slaw, charred corn & pineapple salsa.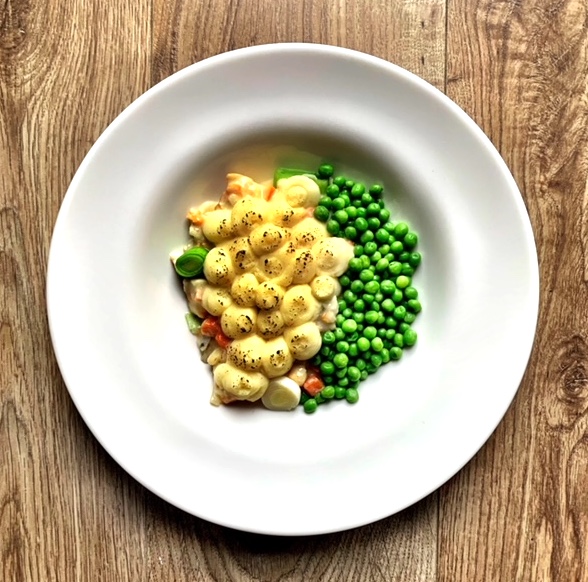 Creamy Fish Pie
Mix of white and smoked fish in a light lemon cream topped with whipped potato.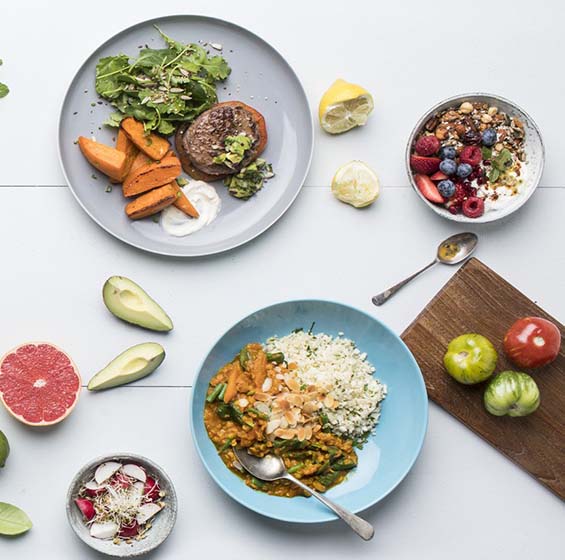 Vanilla & Raspberry Chia Pudding
Vanilla-infused chia seeds soaked in almond milk & served with antioxidant-rich raspberry compote.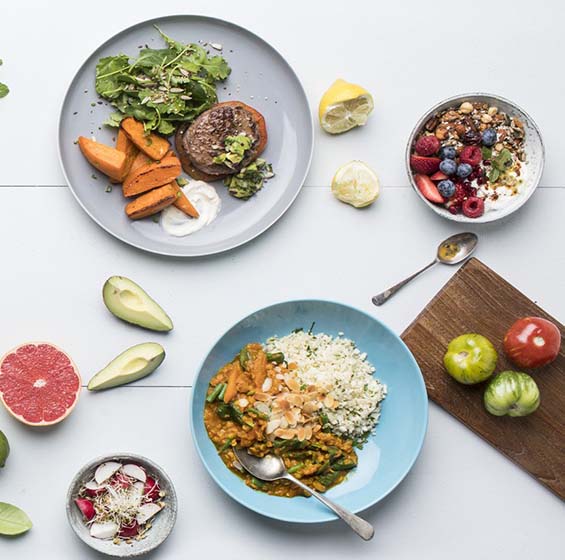 Bean & Roasted Vegetable Chilli
Smokey vegetable chilli with roasted pepper, bulgur wheat & spring onion sour cream.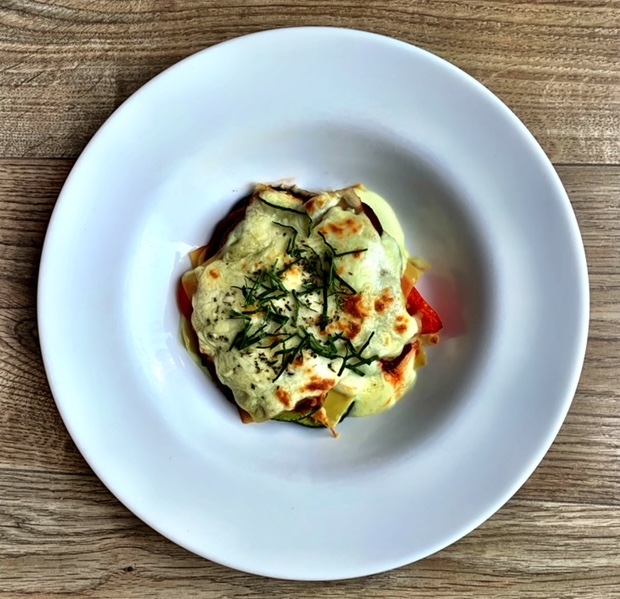 Mediterranean Vegetable lasagne
Mediterranean vegetable lasagne, rich tomato and basil sauce, grated mozzarella & parmesan.
Pick your meal plan
Select your 3, 5 or 6 day plan based on your goals and needs. We can tailor meals to exclude any foods that you dislike or are allergic to.
Our chefs prepare your delicious meals
On the morning of your delivery our expert chefs prepare your meals, making sure they are as fresh as they are delicious.
We deliver right to your door
Twice weekly healthy meals delivery throughout South County Dublin. For those living outside this area, we can arrange pick-up at our fitness studio in Dublin 2.
What our customers are saying
"I started my weight loss program with Dishy 3 months ago and I have lost
almost three stone."
"I started on Dishy after having a baby and I can honestly say it was one of the best decisions I have ever made. The food is not only healthy but also fresh and delicious. It takes the hassle out of food and the dreaded 'what's for dinner' question."
"There is no better way to get your eating under control - Dishy has changed the way I eat and how I think about food."
Half-week Helper
/ week
3 Days of Meals
The anchor to your week. 3 days of meals to set the foundation for healthy eating on your days off plan.
One delivery,
either Sunday or Wednesday
3 Breakfasts
3 Lunches
3 Dinners
Select This Plan
Weekday Warrior
/ week
5 Days of Meals
Giving you maximum support on weekdays, with freedom to make your own great choices at weekends.
Delivered in two parts,
Sunday & Wednesday
5 Breakfasts
5 Lunches
5 Dinners
Select This Plan
Ultimate Weight Loss
/ week
6 Days of Meals
Maximum support with just one day off plan to make your own great choices. Typical weight loss after 4 weeks is 10 to 14 lbs.
Delivered in two parts,
Sunday & Wednesday
6 Breakfasts
6 Lunches
6 Dinners
Select This Plan
Dishy Dinners
Got breakfast and lunch covered but can't find the time or motivation to be consistent when it comes to dinner? Dishy Dinners are made for you! With a huge variety of dinners on our menu, you're assured of zero boredom and a delicious, healthy meal every time.
Five Dinners
/ week
5 Individual dinners. On receipt you'll freeze one of your meals for use later in the week.
One delivery, either Sunday or Wednesday
5 Dinners
Select This Plan
Six Dinners
/ week
6 Individual dinners. On receipt you'll freeze two of your meals for use later in the week.
One delivery, either Sunday or Wednesday
6 Dinners
Select This Plan
Dawn until Dusk
We've got you covered for breakfast, lunch and dinner. We love variety and we change our menu every week.
Fresh, Never Frozen
We never freeze our food. Your meals are prepared from fresh the same day as delivery. Just heat to serve.
By Chefs, not Factories
Our gourmet chefs prepare your food in our professional kitchen, using only the freshest, locally-sourced, seasonal ingredients.
Delivered to your door
We deliver direct to your door. Deliveries throughout South County Dublin every Sunday and Wednesday evening.
Low GI, Gluten & Wheat-Free
Our delicious meals are made from scratch with nothing processed or refined. Naturally low-calorie and low-GI and packed with nutrients.
Plans That Work for You
3, 5 and 6-day options with once-off or subscription plans. Our super-healthy meals put you in charge of your weight-loss goals.
Superb Service, Delivered
We're committed to your satisfaction with every single meal and delivery from Dishy.
From our supplier's farms through to your fork, we are passionate about producing a great experience every time. If we don't quite get it right or if you feel there is something we can improve, please let us know.
Contact Support